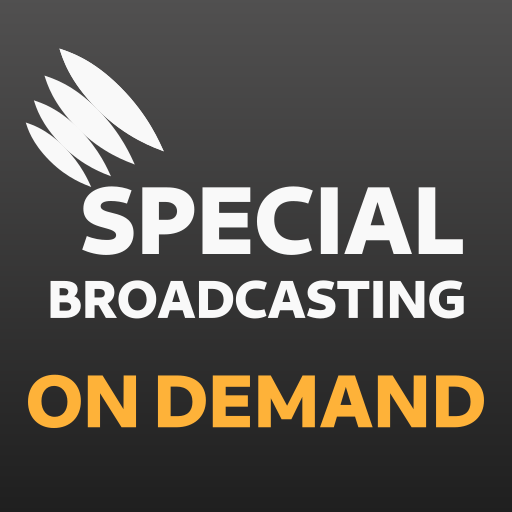 Help other people decide, vote up or down?
SBS On Demand by Aussie Add-ons
Description
SBS On Demand provides free, unlimited streaming of TV shows, films and events. Watch full episodes of your favourite SBS shows online when you want.
News
Version v1.1.8- Allow for 'bad' metadata- Fix IndexError when accessing 'empty' programsVersion v1.1.7- Fix small mistake in default- Add search capability- Fix next page showing when not applicable- All lists are now max 50 length- Put total items/multi-page assignment in correct area- Multi-page- Fix 10 item limit, begin work on multiple pages- Only show 'Football Highlights' in sports genre- Correctly flatten single series- reuselanguageinvoker- Add seasons plus other changes- Fix using old function signature in get_categoryVersion v1.1.6- First run info dialog to inform of account requirements- Update for new APIVersion v1.1.4- Addon temporarily broken- Fix travis config- travis update for notifications, py27, and github org name- Widen bandwidth windows for stream selection- Add stream quality selection (#1280)Version v1.1.3- Fix missing quote in travis yaml (#1267)- Adapt error handling to new utils module (#1263)Version v1.1.2- Fixes unbound local errors- Revise subtitle metadata logic- Handle no subtitles available, remove subtitle setting- Fix subtitles- Add user reporting, code updates- Metadata and common module update fixes- Fix missing requirement- Code cleanups, use common modules and update metadata- Update README.markdownVersion v1.1.0- Properly fix SSL issues with Python 2.7.9+Version v1.0.9- Ignore SSL errors on Python 2.7.9+- Add handling for absence of subtitle metadata- Added files via upload- Update comm.py- Enable subtitles in settings- Add support for subtitles- Change method of playing videos Version v1.0.8- Fix XBMC v12 thumbnail handling errorVersion v1.0.7- Fix for handling duration with decimal pointVersion v1.0.6- Support fetching new streaming tokensVersion v1.0.5- Update basic auth stringVersion v1.0.4- Initial version
How To Install
Direct installation
Via Repository
Via Directory
Download the addon.
Open up Kodi and navigate into Add-ons.

Click the open box icon (above the side-menu).

Select Install from zip file.

If this is the first addon you install, Kodi will warn you about installing addons from "unknown sources" for security reasons - it's your call.
In any case, Kodi will warn you, you may not get auto-updates for this addon.

Navigate into the location where you've downloaded the addon to and select it to Install.
For a full installation guide please click here.
Additional Information
Updated: June 10, 2021
In Repositories:
SuperRepo Category Video [Jarvis][v7],
Platform: all
License: GNU GENERAL PUBLIC LICENSE Version 3, 29 June 2007