Adherent users of Popcorn Time have probably noticed over the lifespan of the app that, occasionally, it may suffer from a crippling bug or its website being down for unknown periods of time.
As the latter case has now become relevant once again, you may want to try a new (actually, rebranded) alternative to the notorious app that currently surpasses PT in terms of features and functionalities it offers.
Meet Stremio
Integrating multiple streaming and downloading protocols, Stremio lets you utilize the full force of the web in order to:
Watch movies online
Watch Series online
Watch Live TV channels
Watch YouTube Channels
Watch your own videos located on your local disk
But that's not all, besides its glistening modern design, category and filter functionalities, Stremio also offers features such as:
Board – which shows notifications and recommendations related to your library.
Library – your very own personal media library that can be synced with other devices.
Calendar – shows series in your library.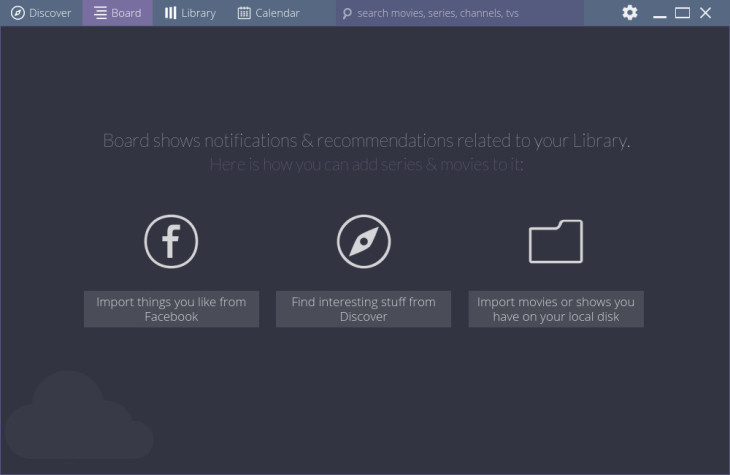 Above all, what sets Stremio apart from Popcorn Time and other variations it has is perhaps Stremio's ability to be extended with addons, similarly to Kodi or Plex media centers yet not quite like them.
Unlike Kodi or Plex which naturally requires you to install addons in order to use them, Stremio does things a bit differently.
Addons are simply activated by clicking a URL instead of downloading and installing.
That is possible thanks to the fact that its addons are technically sources of data, rather than actual programs. A feature which gives Stremio the ability to retain consistent user interface.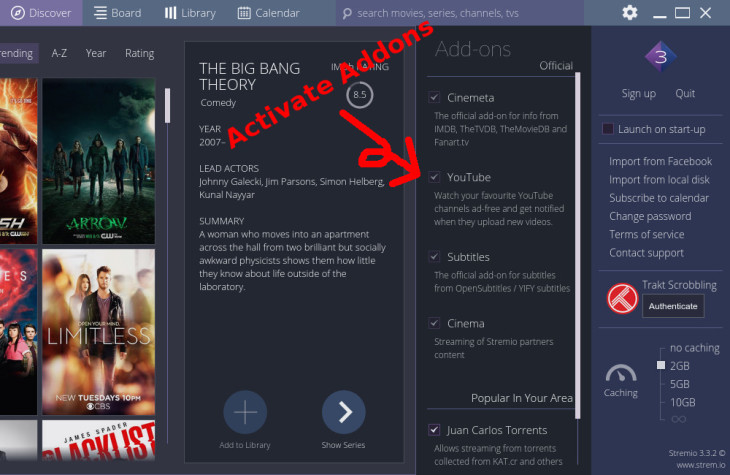 Another "killer" feature Stremio is equipped with is the ability to integrate with your Facebook account.
Simply insert your account details and Stremio will automatically import "things you like" from Facebook into your library.
As you probably realize by now, Stremio is not just a slime bare-bone application but a robust app packed with useful features.
Download & Install
Stremio is a cross platform app that can run on Windows, OS X and Linux.
If you wish to give Stremio a try, simply click the button below and download the version suited to your platform.