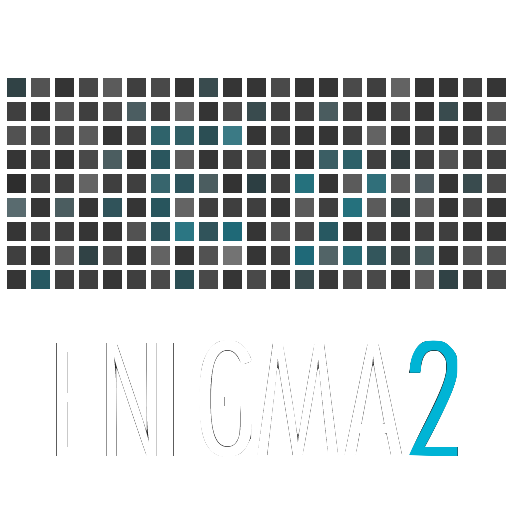 Help other people decide, vote up or down?
Kodi's frontend for VU+ / Enigma2 based settop boxes
Disclaimer
This is unstable software! The authors are in no way responsible for failed recordings, incorrect timers, wasted hours, or any other undesirable effects..
Description
VU+ frontend; supporting streaming of Live TV & Recordings, EPG, Timers.
News
v19.0.0- Translations updates from Weblate - ko_kr, uk_ua - To allow also addon.xml content update by Weblate- Improved debian packaging- Changed test builds to 'Kodi 19 Matrix'- Increased version to 19.0.0 - With start of Kodi 20 Nexus, takes addon as major the same version number as Kodi. This done to know easier to which Kodi the addon works.v7.4.11- Translations updates from Weblate- da_dk, eo, ko_kr, ru_ruv7.4.10- Translations updates from Weblate- da_dk, eo, ko_kr, ru_ruv7.4.9- Automation testv7.4.8- Automation test relesaev7.4.7- Update: Release bumpv7.4.6- Fixed: Add missing radio service type for channelsv7.4.5- Translations updates from Weblate- da_dkv7.4.4- Language update from Weblatev7.4.3- Fixed: Use OpenWebIfs internal MovieList to avoid memory leak on some imagesv7.4.2- Update: Switch disk space logging to debug levelv7.4.1- Fixed: Don't log channel group not found for members at INFO levelv7.4.0- Added: Add setting to omit recording location base dir from recording path- Added: Correctly store the directory of a recording from the backend- Update: Move new timer recording path to timer settings and refactor other settings- Added: Split keep recordings folders into keep structure and group by title - this allows combining both options instead of one or the other- Update: Make ffmpegdirect a hard dependencyv7.3.3- Update: Readme - update description for Kodi 19 and add table of contentsv7.3.2- Fixed: Fix incorrect parent setting for num radio groupsv7.3.1- Fixed: Depends inside addon.xml defined two timesv7.3.0- Update: PVR API 7.1.0- Added: allow both epg max past and future days- Fixed: Default of 2 hours when a timer is created with an invalid end timev7.2.0- Added: Support timespans for anyday auto timers- Fixed: Fix illegal index access when reading empty string from XML- Added: Redact URLs when logged- Added: Support custom start/end padding for Autotimers- Added: URL encode username and password- Fixed: Only set backend recording padding/margin if device settings have been loaded- Added: Help and README text for Global start/end recording padding backend settings- Update: Replace square brackets with bold text in addon settings help text- Added: Timeshift disk limit for native Enigma2 streams for devices with limited space- Fixed: Fix incorrect type for recordings size in bytesv7.1.3- Fixed: Set default values for start and end time to avoid overflow crash on windowsv7.1.2- Fixed: Fix setting wrong value for gen repeat timers- Fixed: Only send autotimers settings to device if they are enabledv7.1.1- Fixed: Fix crash on restart from settings change- Fixed: Always create autotimer once timer type and can be sent even if autotimers are disabledv7.1.0- Added: Set MIME type for Enigma2 native streams and only set program/PID for native also- Added: Set minimim inputstream.ffmpegdirect version to API stable version for Matrix- Fixed: Fix seg fault if trying to play a channel when not connectedv7.0.0- Update: PVR API 7.0.2v6.4.0- Added: Add setting to disable provider retrieval which can improve perf on older devicesv6.3.0- Added: Timeshifting for IPTV streams using ffmpegdirect- Updated: Readme with generic linux build command- Update: Update travis.yml for cpp17 and debian- Added: Add option to return recordings recursively from recording locationsv6.2.1- Fixed: changelogv6.2.0- Added: If no recording metadata...
How To Install
Direct installation
Via Repository
Via Directory
Download the addon.
Open up Kodi and navigate into Add-ons.

Click the open box icon (above the side-menu).

Select Install from zip file.

If this is the first addon you install, Kodi will warn you about installing addons from "unknown sources" for security reasons - it's your call.
In any case, Kodi will warn you, you may not get auto-updates for this addon.

Navigate into the location where you've downloaded the addon to and select it to Install.
For a full installation guide please click here.
Additional Information
Updated: September 17, 2021
Platform: android-aarch64,windows-i686,windows-x86_64,osx-x86_64,android-armv7
License: GPL-2.0-or-later
Depends On:
kodi.binary.global.main (>= 1.3.0)
kodi.binary.global.general (>= 1.0.5)
kodi.binary.global.filesystem (>= 1.1.6)
kodi.binary.global.network (>= 1.0.4)
kodi.binary.global.tools (>= 1.0.4)