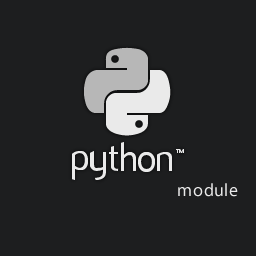 Metadata and Artwork module
Help other people decide, vote up or down?
Metadata and artwork from common sources like TMDB, IMDB, TADB, OMDB and fanart.tv
Description
The metadata and artwork module for Kodi provides rich metadata, including artwork for various metatypes by scraping (and caching) this information from sites like TMDB, musicbrainz and fanart.tv. This product uses the TMDb API but is not endorsed or certified by TMDb.
News
v1.0.40- Fix for missing TADB key- Remove unicode- Fix for break site Kyradb- Add support for TADB encoding Ascii key- Add new info for TMDB (number_of_seasons, number_of_episodes and Seasons)- fix for error 'sys' is not defined for extrafanart- fix for google- fix for colecting imdb.250 (movie and tv)- add new rotentomatoes info from omdb v1.0.37- Smal fix for theaudiodb scraperv1.0.36- Fix for theaudiodb scraper,Add some new Art thumb and labelv1.0.35 (wuff)- Remove BeautifulSoup3 dependency and use BeautifulSoup4 on Kodi 18 and 19 instead v1.0.34 (wuff)- Set BeautifulSoup3 and MusicBrainz dependency as optional to allow install on Matrix v1.0.33 (wuff)- replace xbmc.LOGNOTICE with xbmc.LOGINFO as LOGNOTICE was removedv1.0.32 (wuff)- Remove python requirement for Kodi 18/19 compat- Change imdb Top250 parsing from lxml to html.parser- replace xbmc.translatePath with xmbcvfs.translatePathv1.0.31 (berkhornet)- Further fixes for PVR artworkv1.0.30 (berkhornet)- Kodi 19/Python 3 - Fixes for PVR artwork- Fix display of artwork when manually selecting from TVDB- Fixes for animated art and googlev1.0.29 (wuff)- Remove python requirement for Kodi 18/19 compatv1.0.28 (wuff)- Kodi 19/Python 3 fixesv1.0.27 (finkleandeinhorn)- update omdb api keyv1.0.26 (finkleandeinhorn, cartmandos)- enable caching of omdb/tmdb data- remove duplicate "Title" parameterv1.0.25 (marcelveldt)- Last version 30 Mar 2018
How To Install
Direct installation
Via Repository
Via Directory
Download the addon.
Open up Kodi and navigate into Add-ons.

Click the open box icon (above the side-menu).

Select Install from zip file.

If this is the first addon you install, Kodi will warn you about installing addons from "unknown sources" for security reasons - it's your call.
In any case, Kodi will warn you, you may not get auto-updates for this addon.

Navigate into the location where you've downloaded the addon to and select it to Install.
For a full installation guide please click here.
Additional Information
Updated: October 16, 2021
Platform: all
License: Apache 2.0