If you're looking for a new music player app to try on your Linux desktop, Lollypop might be a good choice to start with.
Lollypop Feature Highlights
Lollypop provides you with the following features:
Plays mp3/4, ogg and flac file formats.
Has Genre/Artist/Cover browsing.
Search function included.
Queue list ability.
Party mode.
Replay gain.
Cover art built-in downloader.
Context artist view.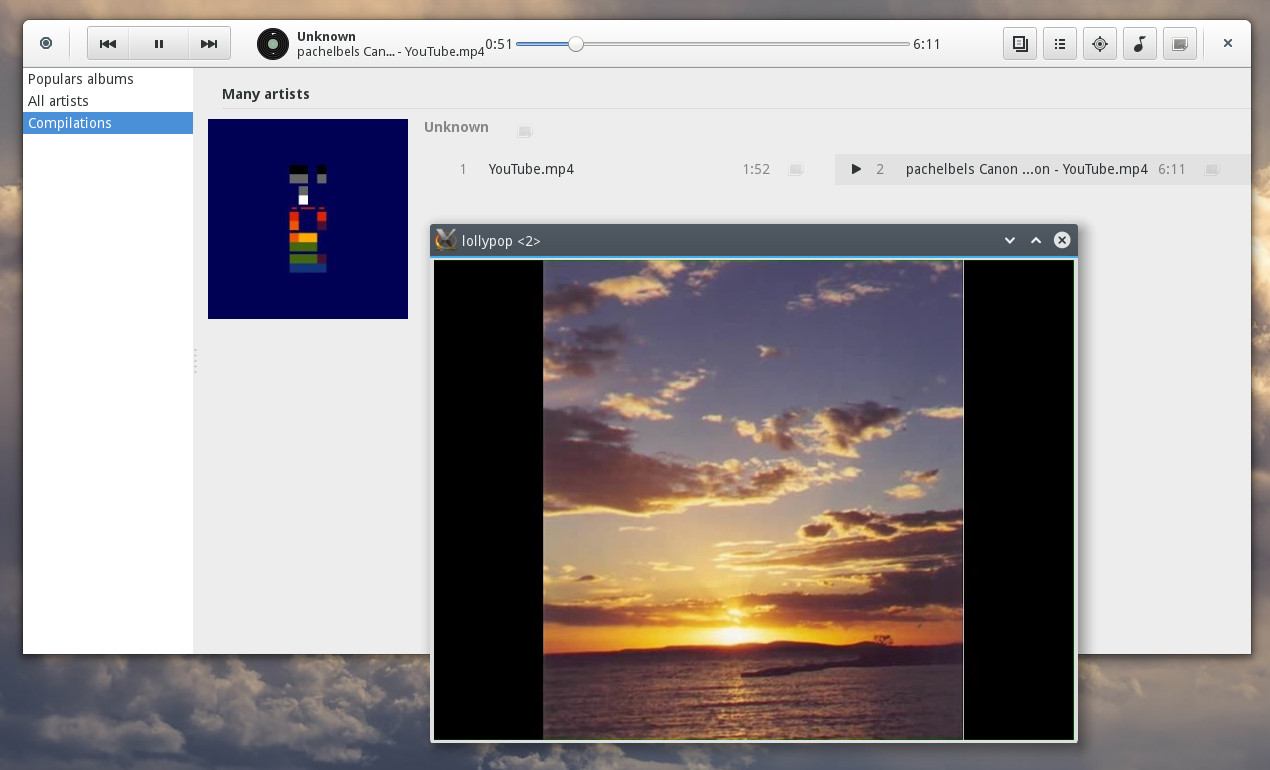 As you can see, Lollypop has most, if not all, basic features a music player usually have, plus it can also play videos as well – a feature you may well appreciate in case your music collection includes video-clips as well.
Aside from that, Lollypop can also be considered a mid range lightweight music player, i.e. it takes about 48 MB of RAM.
In contrast to, for example, Amarok which uses about 80 MB or Banshee – 72 MB and Audacious which uses merely about 18 MB.
The last thing that perhaps worth mentioning with regards to Lollypop is that it also looks pretty nice too. though I would expect no less than that from an app with a name like this, wouldn't you?
Download & Install
Lollypop music player is currently available for installation out-of-the-box on the following disributions: Arch-linux, Fedora, Open Suse and Debian only, Ubuntu support is broken (GTK BUG).
If you don't see your distro mentioned above there's also the option to build from source, in either case, the link below will take you to the app homepage where you could download and install it.