According to Google, the way we use our Wi-Fi has changed dramatically over the years, so much so that it ordered an overhaul in router design.
OnHub, as you can see, has a round shape, and one of the reasons for it being so is the 13 antennas that are placed circularly inside it in order to provide "reliable coverage in more directions in your home".
Beyond its design, OnHub also comes with a supporting app called Google On which is actually a requirement for the initial setup of the device and for using its advanced capabilities such as: troubleshooting the connection, see who's on your network, etc…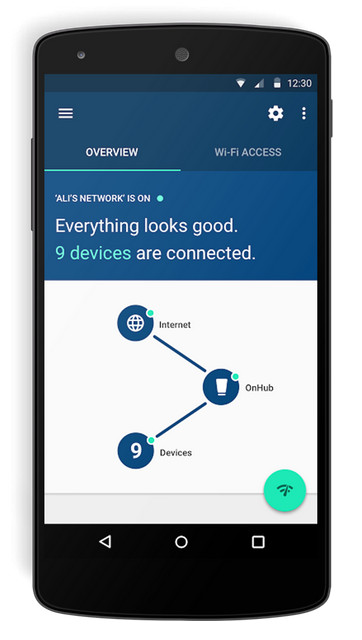 The app can be run from a Android 4.0 or higher or iOS 7 or higher powered devices.
For the operating system that powers the device, Google has made a pretty unusual choice when it comes to routers.
Although many routers these days do run on one or another variation of the Linux family, it is very rare to find one that runs on Gentoo Linux specifically.
The reason that is, perhaps lies in the fact that Gentoo is a source based distribution which takes relatively longer to install than most other Linuxs.
However, you shouldn't be surprised by the seemingly peculiar choice made by Google which is also consistent with another one they made a few years ago – making Chrome OS based off of Gentoo as well.
Furthermore, there are advantages of using Gentoo as the base operating system which mostly reflects in high level of optimization and flexibility overall.
To learn more about OnHub and its features, please visit its official website available by clicking the button below.