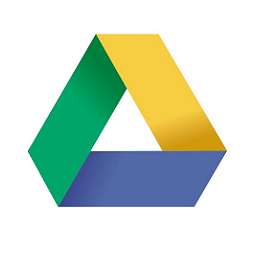 Help other people decide, vote up or down?
X
Protect your Privacy! use a VPN to download & surf annonymusly.
Identifying data, such as your IP: 107.21.85.250, is visible when you surf the Net. When using a VPN, your data is being switched by that of the VPN and not even your ISP can tell where you surfed.
Better safe than sorry...
Download NordVPN
Disclaimer
This cloud drive addon uses a third-party authentication mechanism commonly known as OAuth 2.0.If you want to know more about OAuth 2.0 you can visit the following pages:- https://oauth.net/2/- https://developers.google.com/identity/protocols/OAuth2- https://docs.microsoft.com/en-us/onedrive/developer/rest-api/getting-started/msa-oauthKodi and myself take no responsibility or liability.The authentication server URL is specified in Settings / Advanced / Sign-in Server. The Sign-in Server implements the OAuth 2.0 protocol.The complete source code of the Sign-in Server can be download here: https://github.com/cguZZman/drive-loginYou can clone the project and host it in your own server.
Description
Play all your media from Google Drive including Videos, Music and Pictures (including Google Photos). - Unlimited number of accounts. - Team Drives support - Google Photos support - Search over your drive. - Auto-Refreshed slideshow. - Export your videos to your library (.strm files) - Use Google Drive as a source - This program is not affiliated with or sponsored by Google.
News
v1.3.0 released Jan 4, 2019:- Ability to specify default playback qualityv1.2.12 released Oct 2, 2018:- Google Photos resolution fixv1.2.11 released Sep 20, 2018:- Resume points and watched status for strm files in libraryv1.2.10 released Sep 12, 2018:- Google Photos fix- Order by date fixv1.2.8 released Sep 11, 2018:- Subtitles assigned in source mode- Fixesv1.2.6 released Aug 26, 2018:- Team drive list fixv1.2.4 released Aug 24, 2018:- strm files saved in the cloud are exported as is.v1.2.3 released Aug 17, 2018:- Auto export and watch export folder.- Fixesv1.2.2 released Jul 15, 2018:- Fix requesting files with a single quote in the name in source mode.v1.2.1 released Jul 14, 2018:- Source mode fixv1.2.0 released Jul 12, 2018:- Team Drive supportv1.1.0 released Jul 11, 2018:- New mode for source and download services. Both moved to respective addons.- Source service fixed.v1.0.5 released July 6, 2018:- Fix display more than 100 files in source modev1.0.4 released July 5, 2018:- Fix exporting and google photosv1.0.3 released April 13, 2018:- Fix bug playing files with a single quote in the name.v1.0.2 released March 15, 2018:- Bug fixes- Auto export strm- Select stream formatv1.0.1 released Nov 30, 2017:- Bug fixesv1.0.0 Nov 6, 2017:- First release
How To Install
Direct installation
Via Repository
Via Directory
Download the addon.
Open up Kodi and navigate into Add-ons.

Click the open box icon (above the side-menu).

Select Install from zip file.

If this is the first addon you install, Kodi will warn you about installing addons from "unknown sources" for security reasons - it's your call.
In any case, Kodi will warn you, you may not get auto-updates for this addon.

Navigate into the location where you've downloaded the addon to and select it to Install.
For a full installation guide please click here.
Additional Information
Updated: January 13, 2021
Platform: all
License: GNU GENERAL PUBLIC LICENSE. Version 3, 29 June 2007