Sometimes, we have too many apps cluttering our "Open With" list so much so that it feels a bit more like a nuisance to open a file using that menu shortcut, and trust me, it shouldn't feel like that.
So, since open source in general and Linux in particular are all about empowering the user – giving you the option to view the source code and manipulate it to your likings (don't worry, we won't get into any source code here).
here's how you:
Remove "Open With" menu items
All you have to do is just right click on the file you want to rearrange its list items and go into Other Application, there you'll see the list of all apps linked to that file.
Right click on the app you want to eliminate the reference to and click on Forget Association, repeat with all apps relevant and when your done, select the app you want as a default then click Select at the bottom of the window and you're done.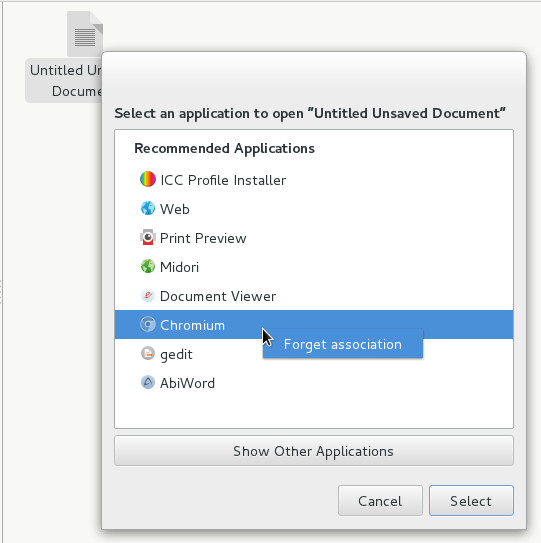 Simple as that.