It's been a few weeks now since it was first revealed by KDE developer Ken Vermette that a new web browser is being develpoed by him.
Since that announcement, the new browser, named Fiber, has managed to both die and be reborn after its determined developer had faced a crucial decision to the project –
Should he fork, contribute, or start a new browser from scratch? After a thorough examination of the available options it's been ultimately decided to start from scratch.
Despite the initial setback, Fiber hasn't diverged from its main purpose of accomplishing 3 separate goals:
Fiber Goals
Deep KDE technology integration.
Present a polished, stable, modern experience.
Be simple by default, powerful when needed.
To those goals are also added 3 main key features that Fiber strives to implement:
Fiber Key Features
Be Multi-process Already achieved thanks to Qt WebEngine.
Extensions over hardcoded features
Custom per-tab profiles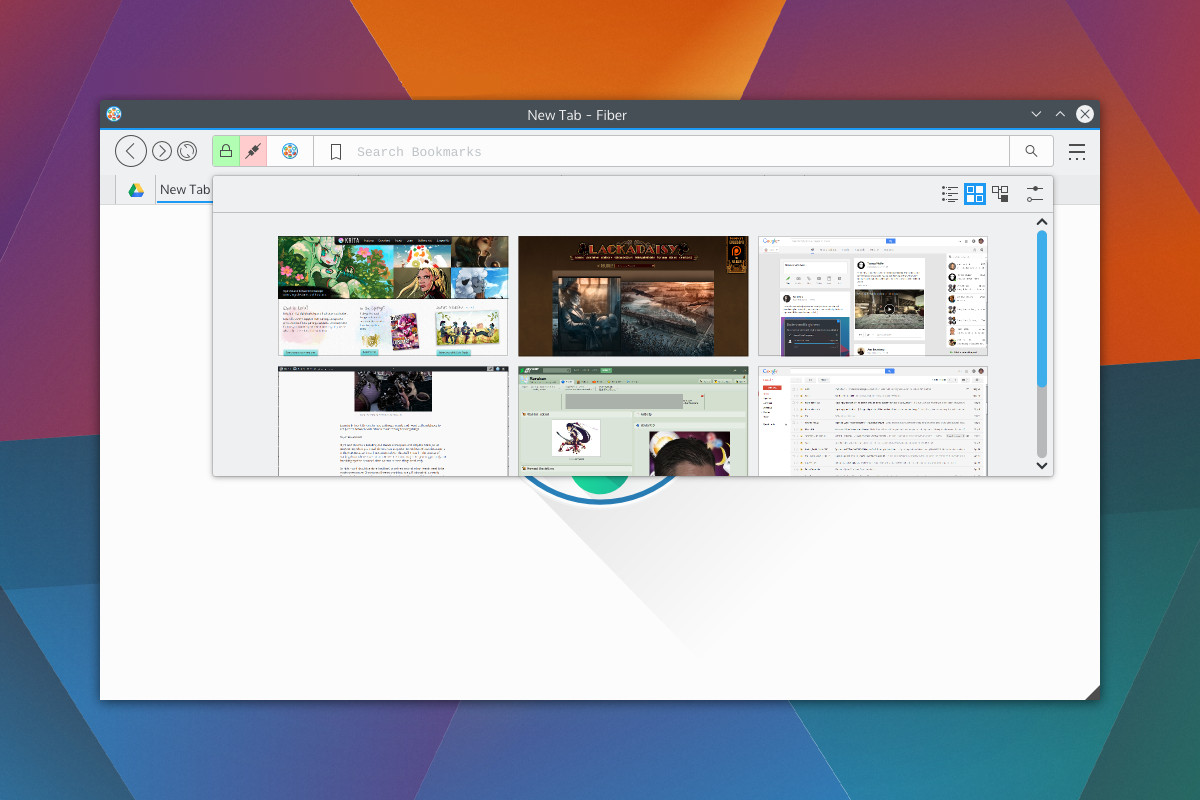 Currently Fiber is going through experiments stage and its UI (User Interface) is still being very much subjected to change.
According to Ken, Fiber is currently "still a long ways away" from being released even as a development build, however, as time pass by it seems that both progress and interest in Fiber are being on the rise.