You probably didn't expect that at times like these, when KDE seems to have their head completely wrapped around stabilizing their fifth iteration of K desktop environment, they'll suddenly release a new platform unto the market.
However, as unfounded as it may seem, it still is a hard fact of life and there's even a video demonstration to prove it.
Why Plasma Mobile?
According to Sebastian Kügler, a KDE Plasma developer / hacker, although there are already more than a handful mobile platforms exists in the market, close to non of them actually offers openness and trust as Plasma Mobile aims to bring.
"In a world of walled gardens, Plasma Mobile is intended to be a platform that respects and protects user privacy. It provides a fully open base that others can help develop and use for themselves, or in their products. "
He continues and adds that as a free software community, it is their (KDE's) mission to give users the option of retaining full control over their data and personal information.
A notion I believe most of iWillFolo readers would agree with by the way.
In Essence, Plasma Phone Is…
Plasma Phone OS is a complete software stack for mobile devices.
Besides the 4 basic principles mentioned earlier: freedom, customizability, user-friendliness and privacy, which forms the fundamental guidelines of its design, the platform itself includes the following free technologies:
Plasma Mobile – a KDE Plasma-based shell
KWIN / KWayland – window manager / display server
Voicecall – an answering system and telephone dialer with Caller ID and Speakerphone support
Ofono – a mobile application development framework
RIL – Radio Interface Layer, provides an interface to hardware's radio and modem
OHM
Telepathy – a software framework, used to make software for interpersonal communications such as instant messaging, Voice over IP or videoconferencing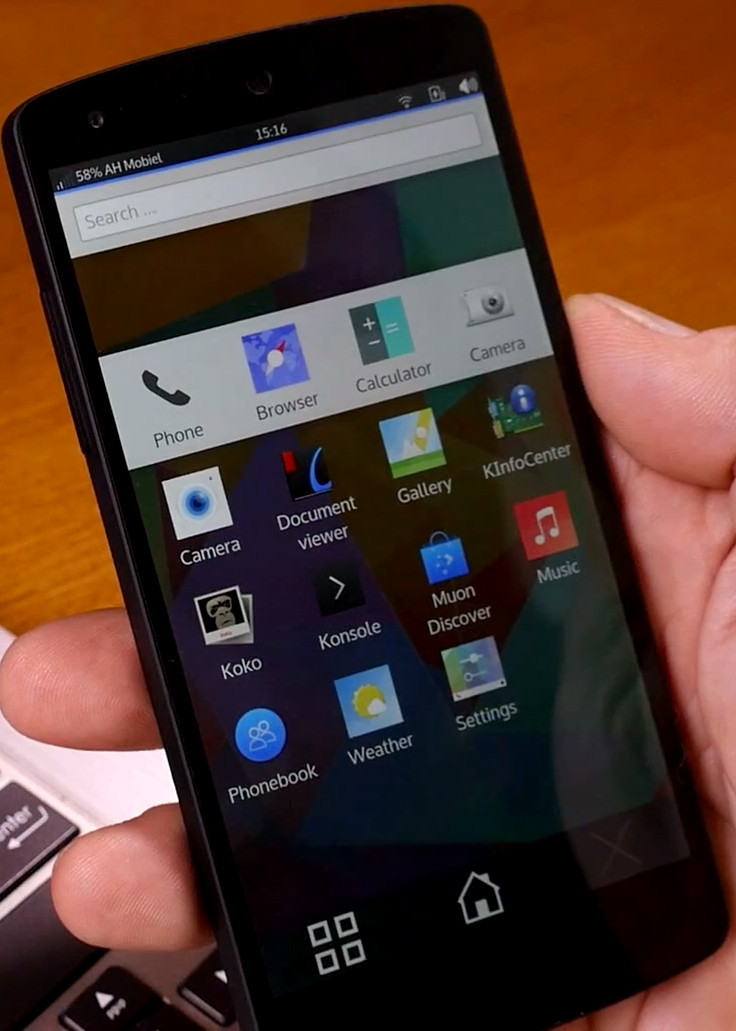 As for now, Plasma Phone seems to have all the basic apps you'll need when using a mobile device, such as, a web-browser, a phone / contacts app, gallery app, time & date app and of course a built-in keyboard as well.
The platform also should be able to run several Qt-based applications on top of it, such as, Plasma apps, Ubuntu Touch based apps, Sailfish OS based apps and Nemo based apps.
And this is just for starters…
How To Get?
Currently, Plasma Mobile is still a project at its infancy stage and there's only a supported prototype version available for LG Nexus 5 smartphone.
In the future though, it is certainly expected that the support will extend and reach many more devices as well.
If you wish to try and flash Plasma Mobile on your smartphone, you may refer to the official website (click the button below) for instructions on how to do that.
More information can be found on the Plasma Mobile Wiki.