3. Ubuntu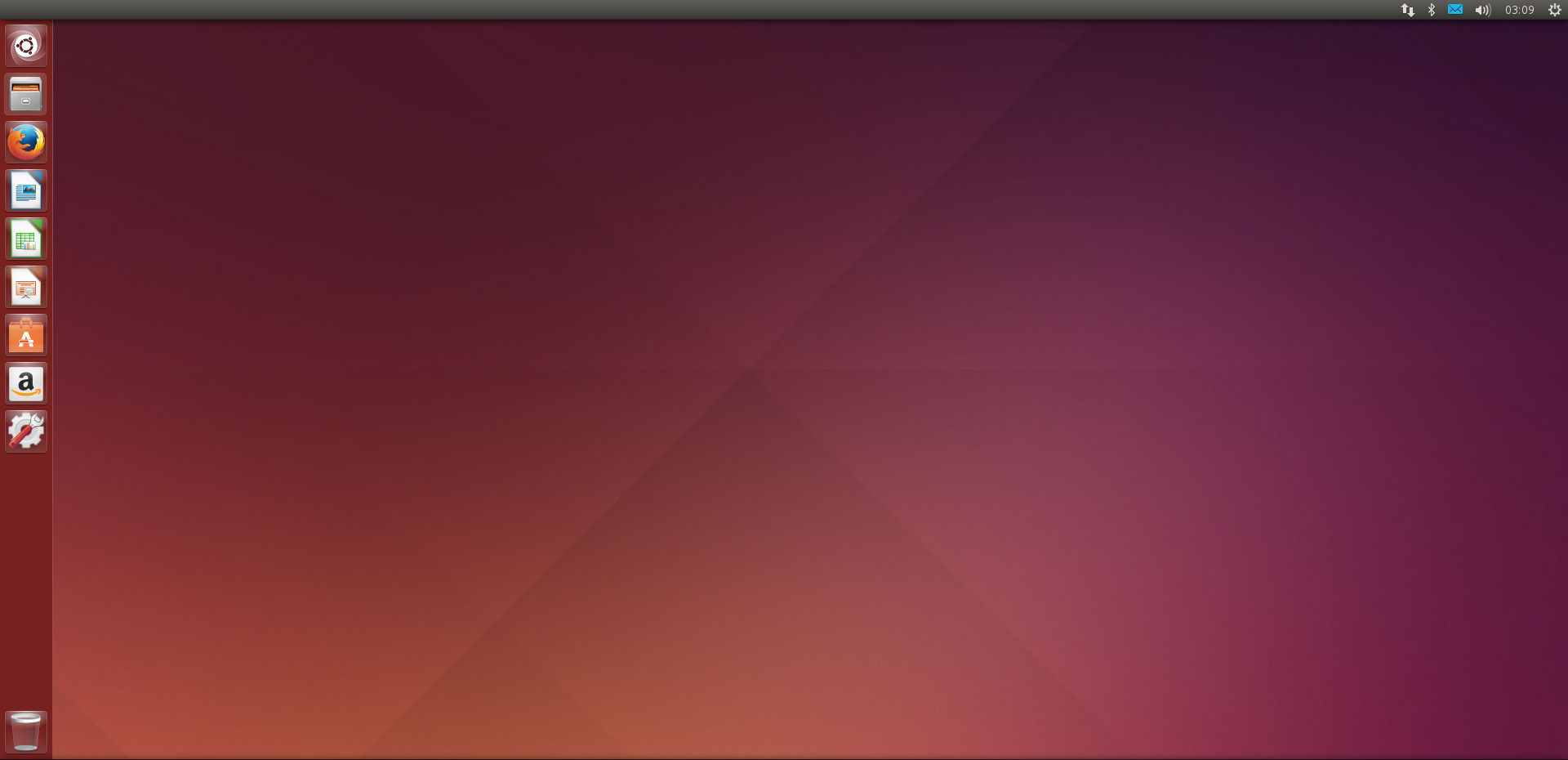 Unlike both of the above distributions, Ubuntu has the opposite trait of appealing mostly to beginners and newcomers to Linux than to those who are well experienced and look for power user options.
As much as you'll try to ignore it, you just can't look aside all the unique features Ubuntu brings to the platform, those features are what makes it (once more) one of this year's top 5 distributions.
Besides its one of a kind Unity desktop environment, which has really progressed quite nicely recently, and perhaps if we'll disregard for a moment it has one of the largest packages repository on the platform.
Ubuntu still has much to offer its users, for instance:
It's highly user friendly, not once serving as a springboard to the platform for many users who never even knew Linux existed.
Installing it is a breeze, and maintaining it, well… your mileage may vary, but all in all you won't encounter much difficulties using it.
Ubuntu's decision to align with other distributions and switch to using systemd technology as the main init (the process above all processes) of the distro should relieve a few working hands that might now focus on other parts of the system.
However, with this year's launch of the first Ubuntu phone, there's a slight chance the operating system might lose its momentum since much of the developing efforts will have to split between two different kind of devices.
Beyond that, Ubuntu is also working on its own display manager (instead of Xorg) called Mir, once ready, the tight integration with the distro itself could prove to be a performance booster or at least an attraction which may draw more users to it.
For more details about Ubuntu's latest release, check out: Ubuntu "Utopic Unicorn" Review! So What's New?
2. Manjaro
'Bringing Arch to the masses', if there's a one line motto that may describe what this distro is aiming to do, this is probably it.
Arch itself is renowned for being an exceptionally fast, powerful and lightweight distribution that provides access to the very latest cutting-edge software and Manjaro shares many of the same features.
However, in addition to that there are also a few extra features which Manjaro uses to leverage itself, such as: a user-friendly installer, automatic hardware detection and automatic installation of necessary software, are among the most prominent ones.
Manjaro's original default desktop environment – Xfce (although lately, it has been joined by KDE too) is expected to release a new, updated version by the end of this / early next month after almost 3 years since its last release.
An event which would probably only add a few more reasons to give Manjaro a try.
Other than that, Manjaro also does a fantastic job at pre-configuring the DEs it supports, be it a beautiful icon set or a lovely theme, the user has no need to strain. Everything is done for you OOTB.