If you're a fan of the new Plasma 5 (a.k.a KDE) style, then you'd probably like to take it one step further. Dual / multi booters, this is your lucky day :)
Unlike few months ago, where we had another GRUB theme that required a little tinkering in order to setup, this theme is a bit more straightforward to install. Nonetheless, it might be beneficial to go over the previous GRUB post, even if just to get a higher perspective.
As you can see, this theme looks very nice and elegant and it supports a nice selection of distributions / OSs logos.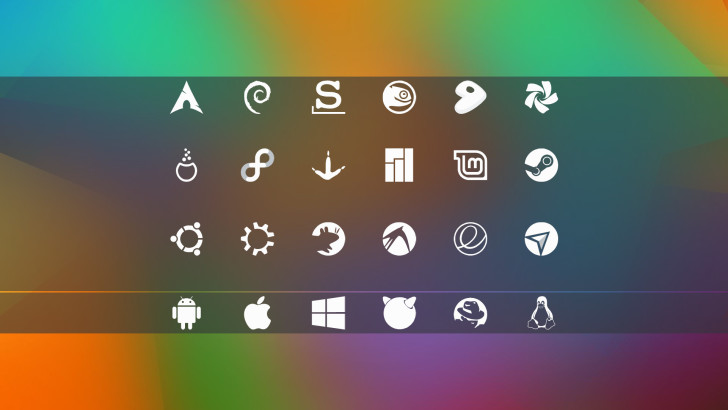 So, how do we install it?
Install Breeze GRUB2 Theme
To install, start with downloading the theme by clicking the button below:
Next, we shall extract the files and move the inside theme folder into a location suited for themes that could be used by all users and where we won't accidentally delete it.
cd ~/Downloads      (if the download location is different than "Downloads" folder then insert it instead)
tar -xf '171217-Breeze-GRUB2.tar.gz'
sudo mv ~/Downloads/Breeze-GRUB2/breeze /usr/share/themes/
Almost done, now we shall update GRUB's config file to use our new theme and then generate the new configuration based upon it.
sudo nano /etc/default/grub
Look for the line that says: GRUB_THEME=  and make it look as so: GRUB_THEME="/usr/share/themes/breeze/theme.txt".
Note, if you don't see a GRUB_THEME line there, then create it at the end of the file.  If the line is commented with '#' remove it.
Regenerate GRUB config:
sudo grub-mkconfig -o /boot/grub/grub.cfg
Other distros may use:
sudo grub2-mkconfig -o /boot/grub/grub.cfg
Ubuntu and derivatives may use:
update-grub
That's it! reboot and enjoy your new sleek GRUB theme.
Grub2 Theme Breeze is made by gustawho