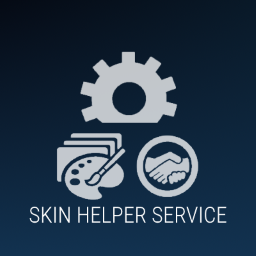 Help other people decide, vote up or down?
Helper service for Kodi skins
Description
PVR artwork Configuration
News
v1.1.43- removed rt ratings - Add tunefindv1.1.42- fixed rt ratings for tvshow- fixed extrafanart (look first in folder path)v1.1.42- Add rt ratings reviews and info, add metacritic ratting for tvshowv1.1.41- Add Traktv1.1.40- bump versionv1.1.39- clean trace of webservicev1.1.38- removed webservice(removed dependency of module "script.module.cherrypy")v1.1.37- fix for saveskinimage- Update listitem_monitor.pyv1.1.36- Hungarian lang created- remove get_repo_addoninfo- Fix for "Resume" in dialogv1.1.35- fix setskinconstantv1.1.34- fix correct skin settings- Fix for skinstring, selectimage, and overlayertexture- Fix for resourceaddons- Matrix Py3 changesv1.1.32- fix for search dialog- add TMDB for TVShow- fix for webservice (now use just TMDB Art-Poster and fanart)v1.1.31- fix urllib.parse vs urlparse in utils for Kodi 18- add commits from Angelinas1v1.1.30- fix module import of context menu itemsv1.1.29- compatibility change for CherryPy 17.4.2 and bump version requirementv1.1.28- replace xbmc.LOGNOTICE with xbmc.LOGINFO as LOGNOTICE was removedv1.1.27- Replace xbmc.translatePath with xbmcvfs.translatePath for Kodi 19 compatv1.1.26- Remove python dependency for Kodi18/19 compatibility- minor fixv1.1.25- Kodi 19/Python 3 compatibility- minor fixes
How To Install
Direct installation
Via Repository
Via Directory
Download the addon.
Open up Kodi and navigate into Add-ons.

Click the open box icon (above the side-menu).

Select Install from zip file.

If this is the first addon you install, Kodi will warn you about installing addons from "unknown sources" for security reasons - it's your call.
In any case, Kodi will warn you, you may not get auto-updates for this addon.

Navigate into the location where you've downloaded the addon to and select it to Install.
For a full installation guide please click here.
Additional Information