A quarter of the year has passed and it's time for the PC-BSD quarterly release to show up.
This time, it seem that the focus of this release, unlike some of its predecessors, has shifted mostly towards privacy, i.e. features that protect user privacy that is.
It's enough to take a glimpse at the notable changes presented with PC-BSD 10.1.2 to figure the devs really worked hard to strengthen that part of the OS:
PC-BSD 10.1.2 Notable Privacy Changes
New PersonaCrypt Utility

Allows moving all of users $HOME directory to an encrypted USB Drive. This drive can be connected at login, and used across different systems
Stealth Mode — Allows login to a blank $HOME directory, which is encrypted with a one-time GELI key. This $HOME directory is then discarded at logout, or rendered unreadable after a reboot

Tor mode — Switch firewall to running transparent proxy, blocking all traffic except what is routed through Tor
Migrated to IPFW firewall for enabling VIMAGE in 10.2
Support for encrypted iSCSI backups via Life-Preserver, including support for bare-metal restores via installer mediaMigrate all ports to using LibreSSL instead of OpenSSL
Beyond Privacy
Aside from privacy, there are also many other features added / updated in this release, such as:
Switch to new AppCafe interface, with remote support via web-browser
Media Center support allowing direct login to Kodi and PlexHomeTheater for the 10ft user experience
Lumina desktop updated to version 0.8.4
Chromium 42.0.2311.135
Firefox 38.0
NVIDIA Driver is now 346.47
Pkg (the CLI package manager) updated to version 1.5.2
Improvements to Online Updater, along with GRUB nested menus for Boot-Environments
Added sound configuration via the first boot utility
New HTML handbook, updated via normal package updates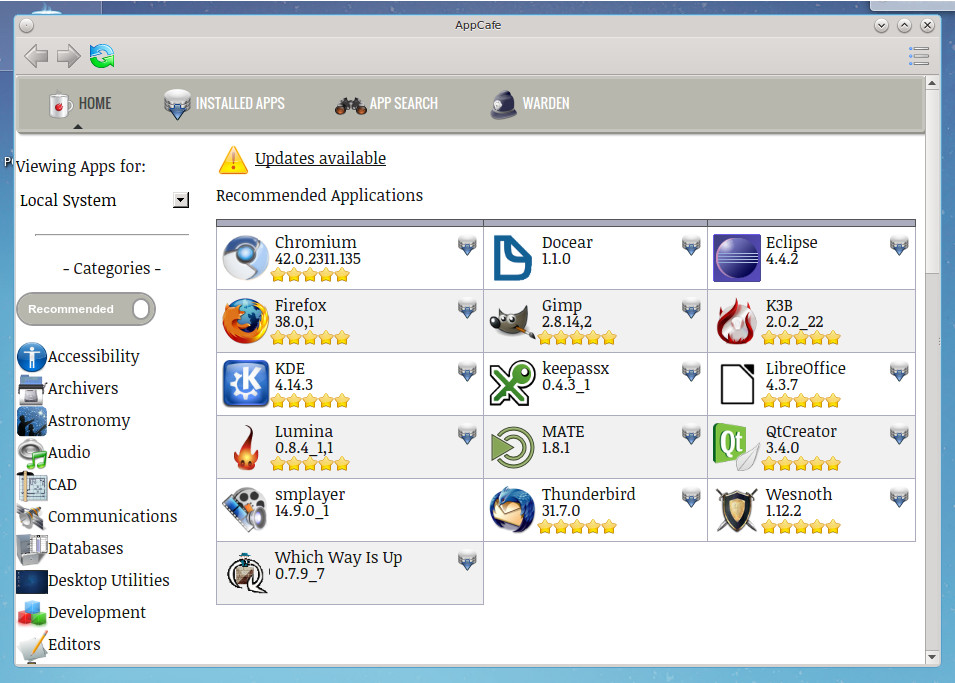 Get PC-BSD 10.1.2
If you wish to get a hold of the latest PC-BSD iteration, you may do so by hopping into their official website and download the medium suitable for you.
Click the button below to go straight into the download page.