In a recent announcement by WhatsApp founder Jan Koum via his Facebook page, it was declared that WhatsApp can now be accessed via desktop PCs, more precisely, via Chrome / Chromium web browser.
It was a little over a week ago when I wrote a post about WhatsApp's competitor – Telegram which had finally reached its goal and is now working on all three major platforms via a desktop dedicated app.
It turns out that the obvious advantage given by being accessible via PCs didn't simply pass by WhatsApp developers, who apparently started to feel they are losing crowds over it. So today, this is their answer.
How To Get WhatsApp on Your Desktop
In order to use WhatsApp on your computer, there are basically 2 main requirements you must pass.
You must have an Android device! (

Note:

currently, WhatsApp for desktops only works with Android devices due to "Apple platform limitations" on iOS).
You must have Google's Chrome or Chromium browser installed.
Once you have the browser, open up this page through it and then open up WhatsApp in your phone > open its settings menu > tap on WhatsApp Web > use the built-in bar-code scanner to scan the code inside your web-browser and you're done.
[ If you don't see WhatsApp Web option inside the settings menu, then you probably need to upgrade WhatsApp to its latest version. ]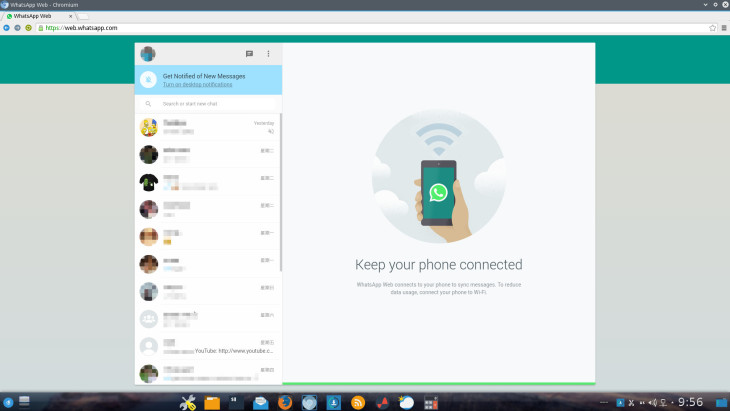 Once you've followed the above steps, WhatsApp Web will automatically log-in and synchronize with the data on your smartphone, hence, it is recommended to use Wi-Fi connection when doing so.