According to Google, the company has been working with Adobe (the company behind Flash player) in order to develop a new feature that will help reduce power consumption by lowering the amount of resources that Flash consume.
The method they've developed to do so works as follows:
"When you're on a webpage that runs Flash, we'll intelligently pause content (like Flash animations) that aren't central to the webpage, while keeping central content (like a video) playing without interruption."
This method, in theory, should effectively reduce power consumption as long as a significant part of your browsing is channelled to pages which include Flash technology in them. (this is likely the case for many users)
In the above quote however, Google is mentioning that the new feature will work by "intelligently" pausing content "that aren't central to the webpage", yet what if the mechanism behind the intelligent pausing is wrong? will users suffer because of that?
To that question Google has a good answer as well:
"If we accidentally pause something you were interested in, you can just click it to resume playback."
So far so good, as long as the feature can be easily overridden manually or be disabled / enabled by users choice, it's highly likely that users will see it as a welcomed addition.
How To Enable Battery Saving Feature?
Google mentions that the new feature will be enabled by default on Chrome's latest desktop Beta channel release starting from June 4, 2015, however, they neglect to say when will it hit stable release by default.
So, in case you need to manually enable it, just head to Chrome's content settings – by clicking Chrome menu icon > Settings > Show advanced settings > in the "Privacy section," click the Content settings… button.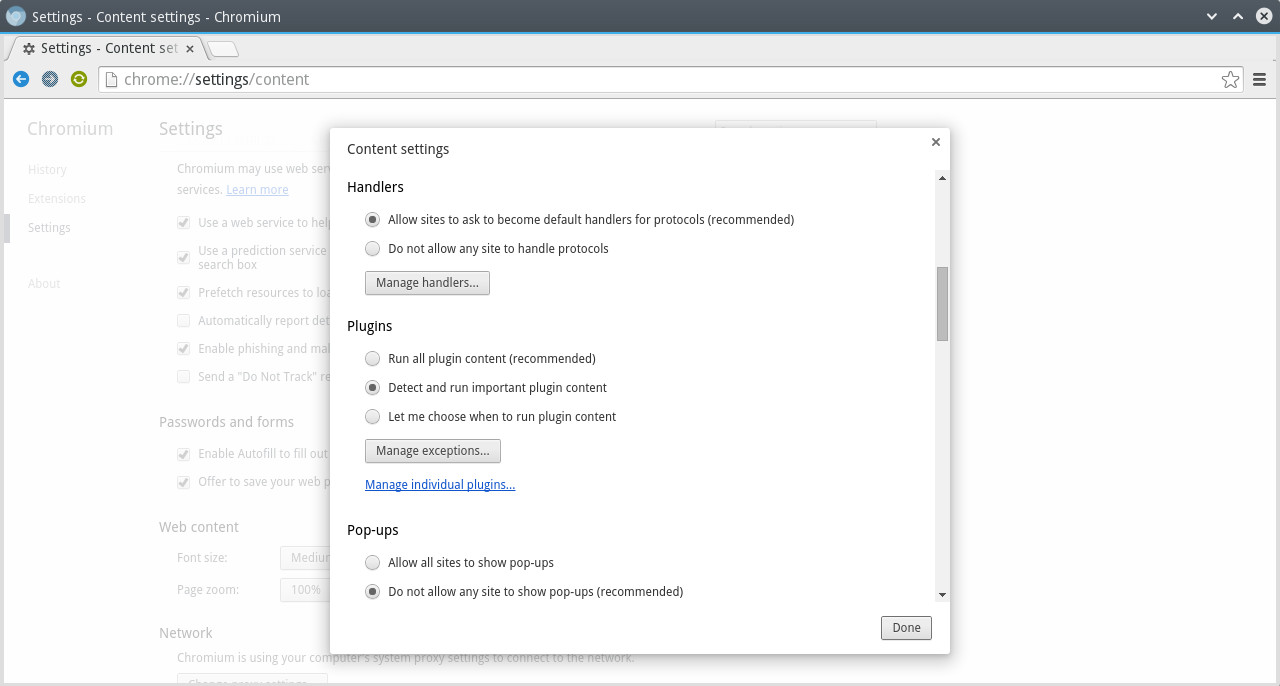 To enable the feature select "Detect and run important plugin content."