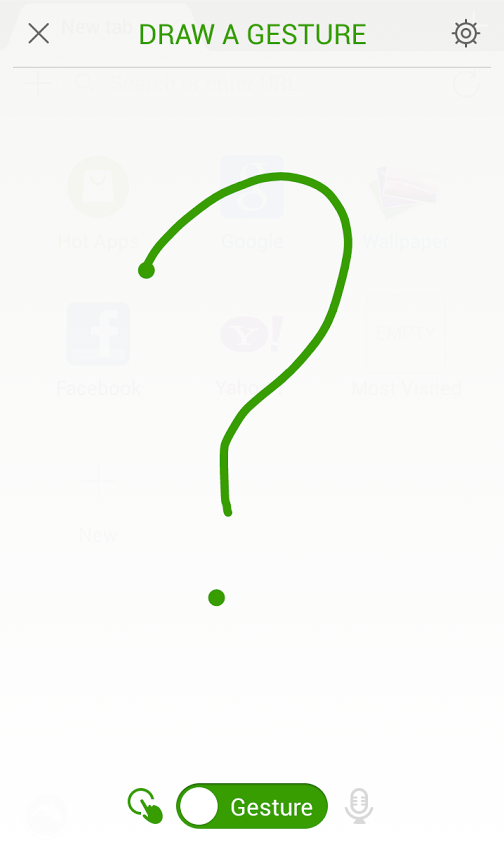 One thing that got me into regularly using Dolphin is its given me a desktop look and feel straight out of the box, without me needing to make leaps and bounds in order to adjust myself to it. Using other mobile browsers usually makes me feel like surfing through the phone is something I have to adapt in order to use it on a daily basis, for instance when browsing through Android's default web browser – every time you scroll a little bit down the page, the address bar is going into hiding mode – this can be annoying particularly when the site you're visiting is full of links you don't want to touch, but in order to bring the address bar with the menu back, you have to scroll up straining your finger not to trigger any unwanted links on the way.
It's true that the stock web-browsers which comes default in Android or iOS may lack a more intuitive solution for multi-browsing, i.e. browsing more than one website at a given time, or the ability to support flash out-of-the-box. But luckily, Dolphin can compensate for these shortcomings plus adding a nice customizable interface along the way.
Dolphin feature highlights:
Home Screen – Adding applications to your home screen is super easy.
Gesture – Let's you choose your own shortcut gesture for accessing frequent websites.
Sonar – Dolphin listens and lets you use your voice to search on the Internet, share on your favorite social networks, bookmark favorite website and navigate.
Add-ons – More than 60 and counting,
Theme – Customize theme colors, wallpapers and skins.
One-tap Share – Tweet web pages, post them to Facebook, share via email or grab any content and save it directly to Evernote or Box.
+ Web App Store – Dolphin has its own web app store offers access to the most popular web apps so you never have to leave the browser. Choose from over 200 web apps, including Facebook, Twitter, Wikipedia, Amazon and more.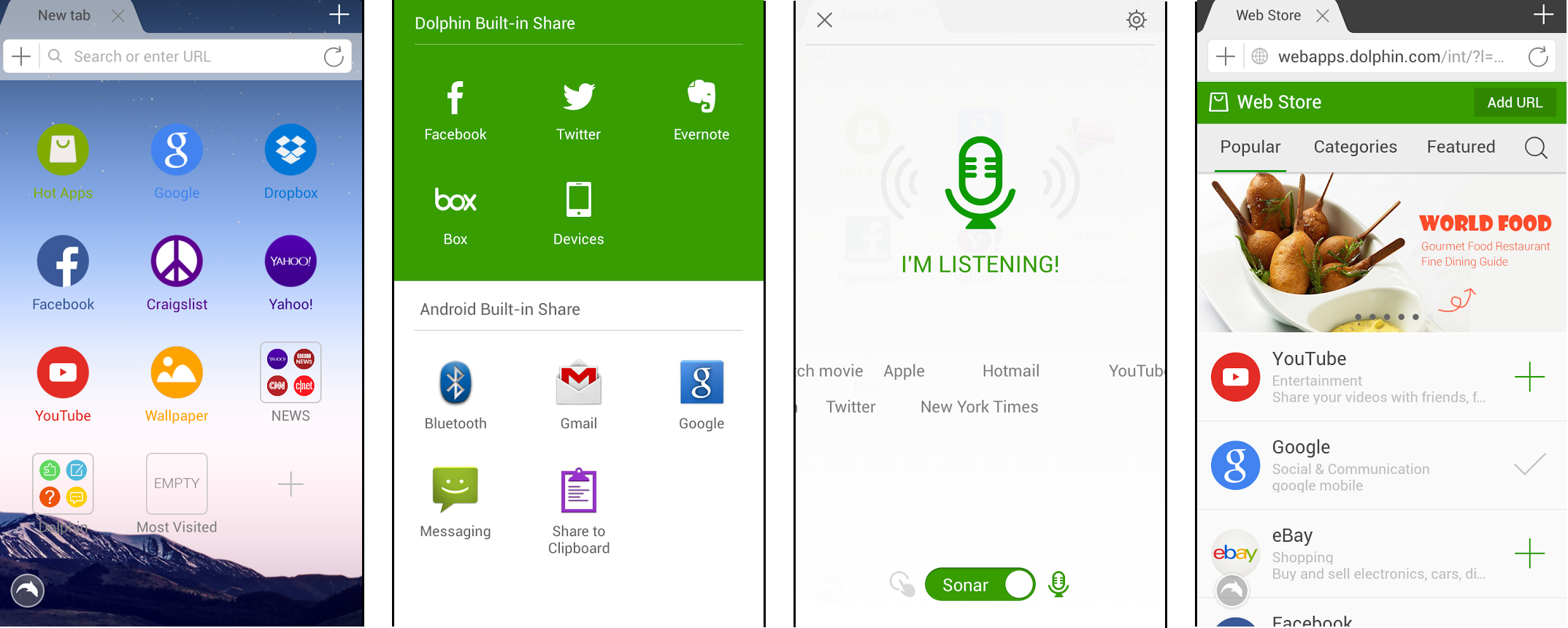 Dolphin can be downloaded free of charge on both Android and iOS platforms so give it a try, who knows – you might fall in love with it, just like I did.