In order to better detect harmful apps throughout their life cycle, Android safeguards will now not only scan apps when you install them but also keep monitoring them afterwards.
Just to remind you, it was only about a week ago that a serious security hole have been discovered and found to be potentially affecting most open source operating systems, including Android. [But don't worry, Heartbleed Combo can protect you.]
Verify apps
Is the name of the service which already protects your Android devices from making harmful installation of malicious apps. You can find its toggle inside Settings under Security category.
This tool has now been revamped to also constantly monitor for misbehaving apps even after they'd been installed. Once a potentially harmful behaviour has been identified, a warning will appear on the user's screen, notifying about it.
Currently, the enhancement is being rolled out to all Android versions starting from 2.3 and above.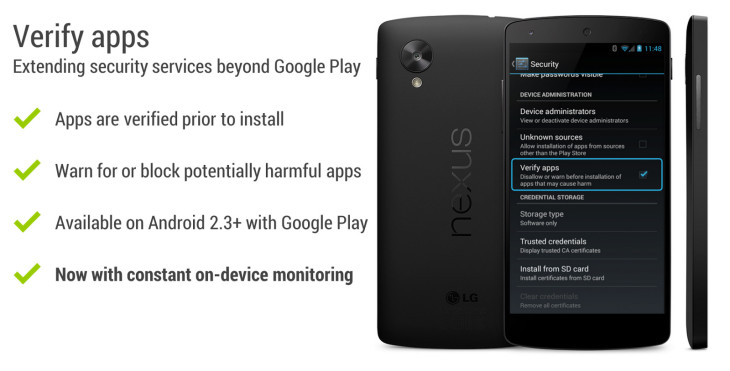 Lastly, just to have your mind calm down, you should know that only a minor percentage of Android users are ever going to notice any difference.
That's because:
"…harmful applications are very rare…  in fact, we've found that fewer than 0.18% of installs in the last year occurred after someone received a warning that the app was potentially harmful.  …[However] Even though the risk is miniscule, we're committed to making sure that the best available security protections are available to all Android users."
Says Rich Cannings, Android Security Engineer.