This post is about the
2nd RC
of PC-BSD, there's a new post about PC-BSD 10
release version
, check it out.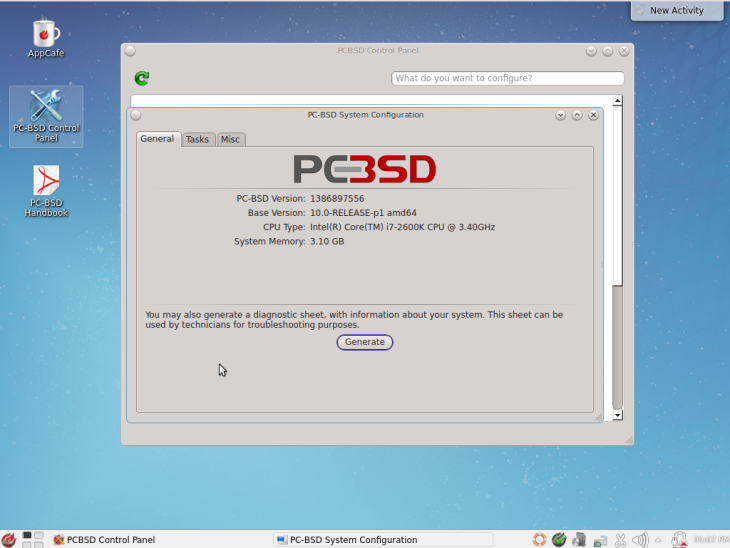 Many BSD advocates believes that the upcoming stable release of the 10th version just might be the long awaited turning point in the open source race between Linux and BSD operating systems.
It is no secret that both Linux and BSD OSs are based upon similar lines of design more or less adhering to the UNIX philosophy approach, both are also free and open source softwares, thus naturally being in a competitive state for the same slot inside the user's heart.
So what does PC-BSD 10 is planning to bring to the table? well, here are some of its supposed notable features:
PC-BSD 10 feature highlights
New desktops! Gnome 3, Mate (Replaces Gnome2) and Cinnamon
Based upon FreeBSD 10
New text-based installer
New UEFI loader on installation media
Updated KMS / AMD driver support
And much more
Whether the next PC-BSD version is going to close the gap with popular Linux distros or not, it is remained to be seen. However we'll make sure to keep an for any upcoming news regarding it.