Choosing the right Linux distribution (distro) for you can be both fun and frustrating at the same time, since there are so many choices out there (literally hundreds of them) you may want to be assisted by a list that will narrow down the options for you.
The herein list is ordered in an ascending order, i.e. from last to first place, not to say that one is better than the other – to each his own – but for it is the author belief that some distros might appeal to more crowds than others.
Also, if you're interested, you might want to compare this year's list to last year's one and see what has changed in the meantime – might give you a long term perspective: Top 5 Linux Distributions for 2014!
5. Arch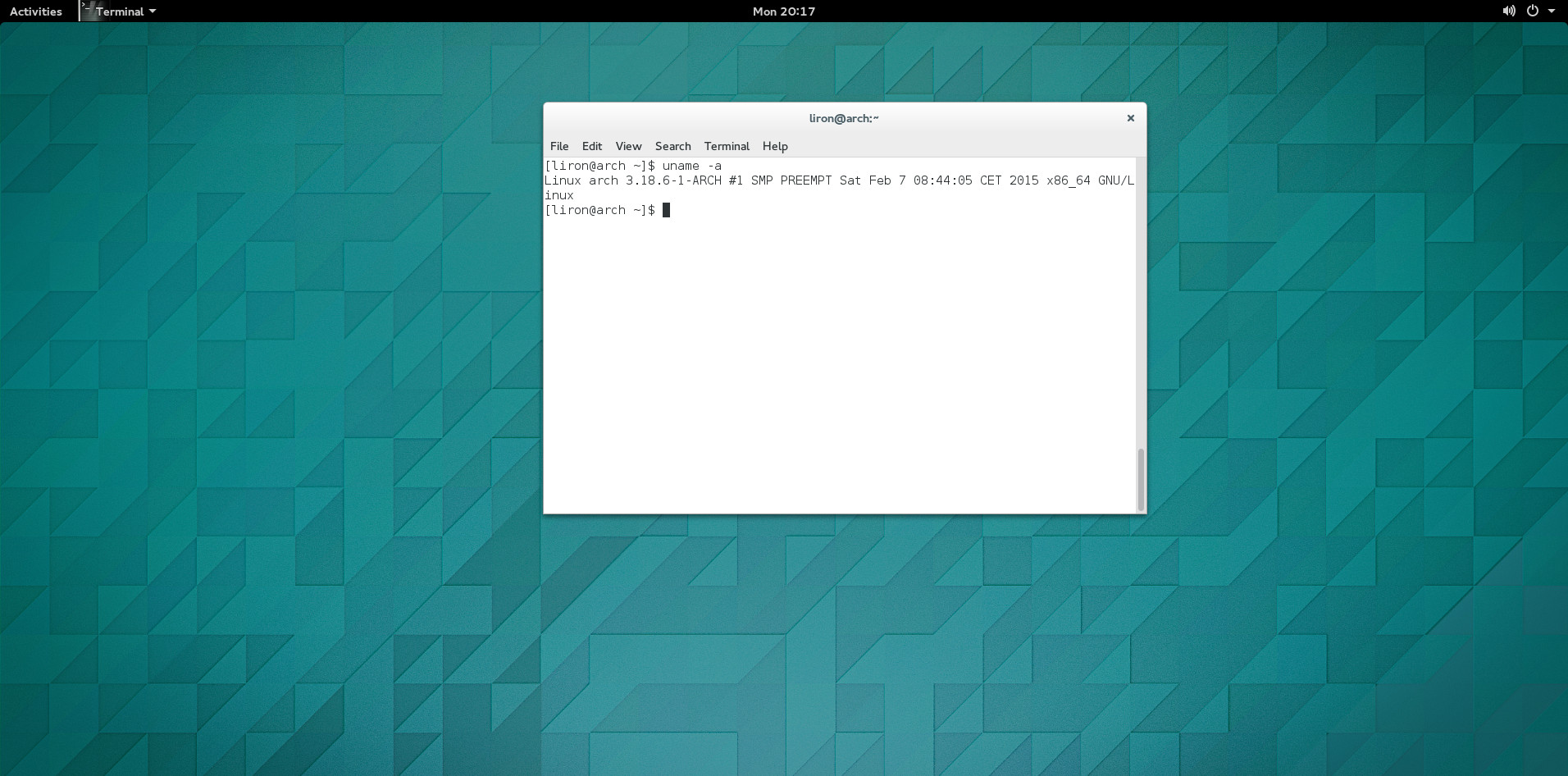 Opening this year's list of top distributions is Arch-Linux which is quite popular among intermediate users and above.
Perhaps the most 'bleeding edge' distribution you'll find, Arch supplies you with the latest and greatest packages commonly offered by the Linux ecosystem.
Being a rolling release distribution, that is – a distro which you install once and keep updating from that moment on, Arch is constantly very close to upstream development.
However, as such, Arch users are often the first to encounter new bugs, making their forums a great resource for bug fixing solutions.
But Arch's charm is far from ending there, Arch's adherence to the KISS (Keep It Simple, Stupid) principle and the freedom you gain from its DIY (Do It Yourself) nature are the key components behind making it one of this year's top 5 distros.
Linux newbies will find it confusing that a distro which adheres to KISS doesn't have a GUI installer nor an official GUI package manager (PM) either –
this is because, in Arch view, simple means creating an environment that is straightforward and with the least of abstraction layers that serve to hide internals as possible.
Thus it's pretty obvious that Arch is not suitable for beginners, yet if you're an intermediate to advanced user there's a good chance you'll want to try it out.
In fact, many experienced Linux users are ending up using it as their "daily-driver" for various reasons, see Linux Distrohoppers Last Stop.
4. openSUSE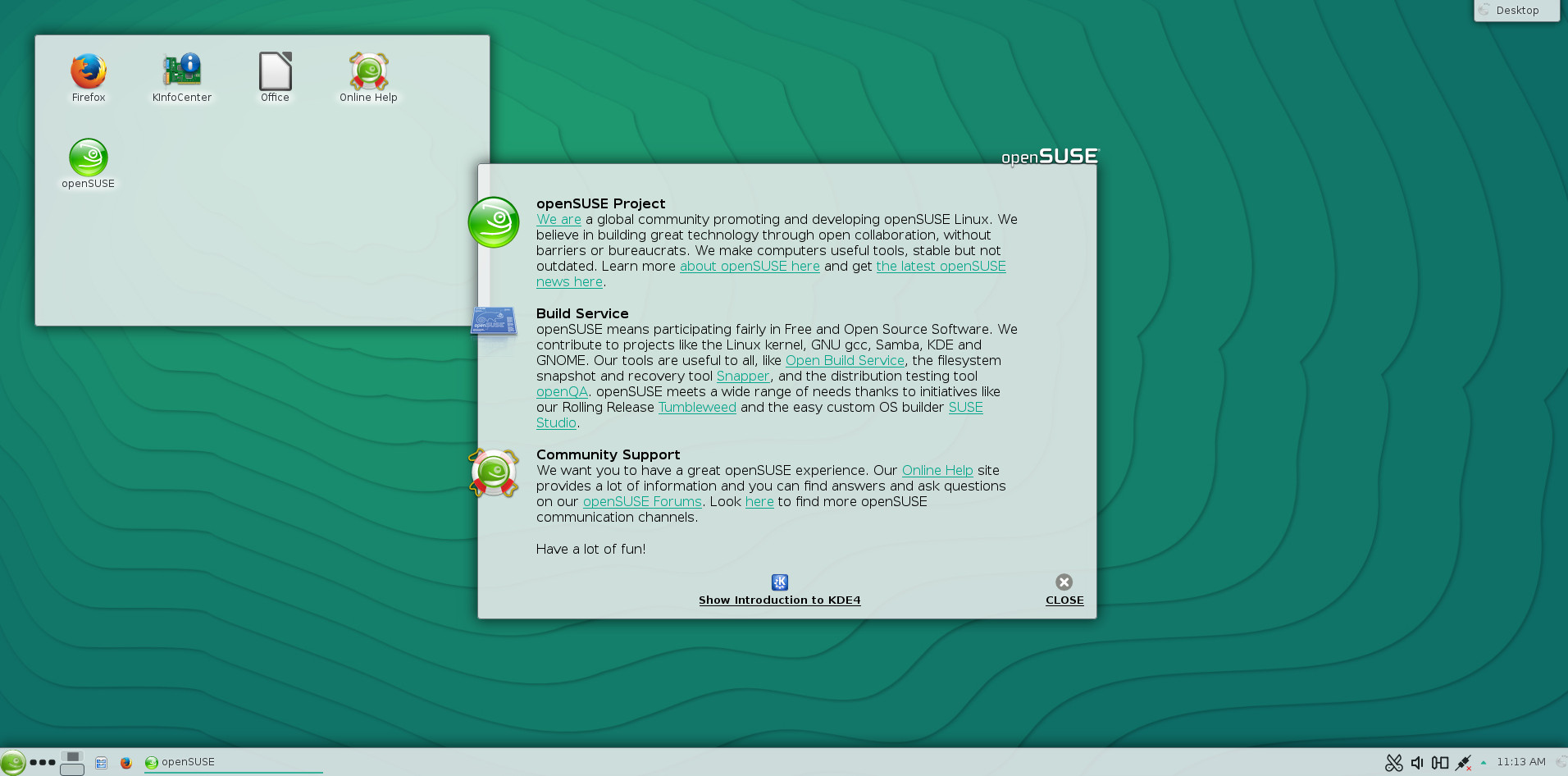 A newcomer to this year's list and for a good reason that is too, openSUSE is a fantastic choice to go with.
If you're looking for a stable, well supported and well tested distribution, openSUSE is your distro. Backed by Novell, Inc.
A distribution where you often hear about how packages that failed to work on other distributions, do work on it and better yet they work out-of-the-box too.
But good reputation is not all openSUSE has to offer, it also has a few unique features which really makes it stand out among others, such features for instance are:
YaST Control Center – an administration program which help handle system management tasks, regardless of the DE you're using.
YaST Package Manager – a GUI tool to manage software installtions / removal / update.
Open Build Service – a tool that helps developers build and distribute packages for many distributions.
Of course there are more features to openSUSE than the ones mentioned above, but I'll leave those for you to discover yourself.
One more thing to note about openSUSE is that it has a very strong affinity to KDE, SUSE (the commercial version based on openSUSE) sponsors more developers to work directly within KDE than any other distribution!
Although it may not be best suited for an absolute Linux beginner, users which have already had their first taste of Linux might find themselves drawn to its "simply works" nature.