Description
RoboCop's game offers you a first person shooter experience through, who else but, the famous cyborg RoboCop himself. Following the movie story-line, your objectives will be: to shoot your way through different types of enemies, human and robots alike, saving human hostages and capture informants.
To aid you in the process, you'll be able to upgrade your suit and firepower in order to overcome stronger enemies as you go up in leveles. In addition, you could also use drone strikes, focus mode and power attacks to increase your precision, take advantage of enemies vulnerable points and to kill multiple enemies at once.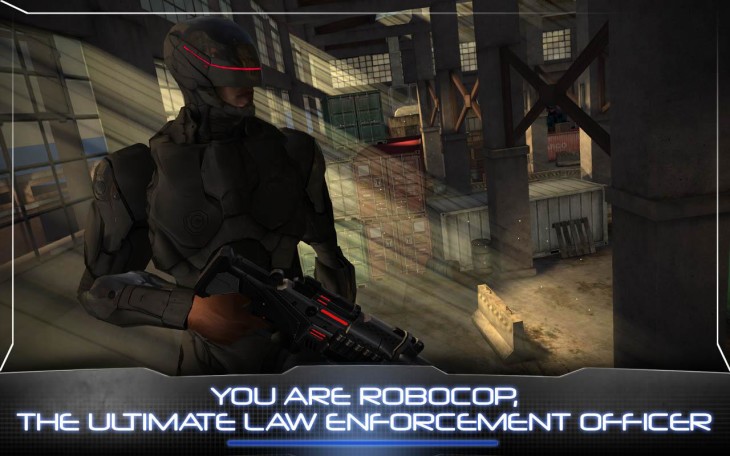 Game experience
The game format itself is nothing new in the field of mobile games, and the commercial breaks every once in a while doesn't add much to the fun as well. However, despite all of that, if you are a fan of the movie or the genre itself, then you would probably still find much joy in killing the bad guys, and saving hostages.
The graphics of the game is pretty good, and as long as you have an average + device at your hand, lags and picture tearing should not be your share. The gameplay itself is pretty streamlined and simple, getting you up to speed right from the start, yet still, doing well at conveying the story through the process.
Apart from that, Other features you might not find much to your likings, are, the waiting times for certain upgrades to apply, and the slow earned money rewards, which seems to be alluring the user to spend more time than needed on the game.
Nevertheless, since the game does come free of charge and developers have to profit from it somehow, this might be forgivable, especially, as said before, if you are a fan of the genre or the character itself.
Editor's rating
Download RoboCop (81MB) to your  Android / iPhone  device.