Supported Devices
UnoTelly supports a wide range of devices, perhaps wider than any other service of that category, and all of them are listed on UnoTelly's website.
You can use UnoTelly on PCs, iPads, iPhones, Android devices, Xbox, Sony Playstation, Nintendo and more…
The Price
Of course, all this goodness has its price though.
UnoTelly is currently offering two plans you can subscribe to: Premium and Gold plans.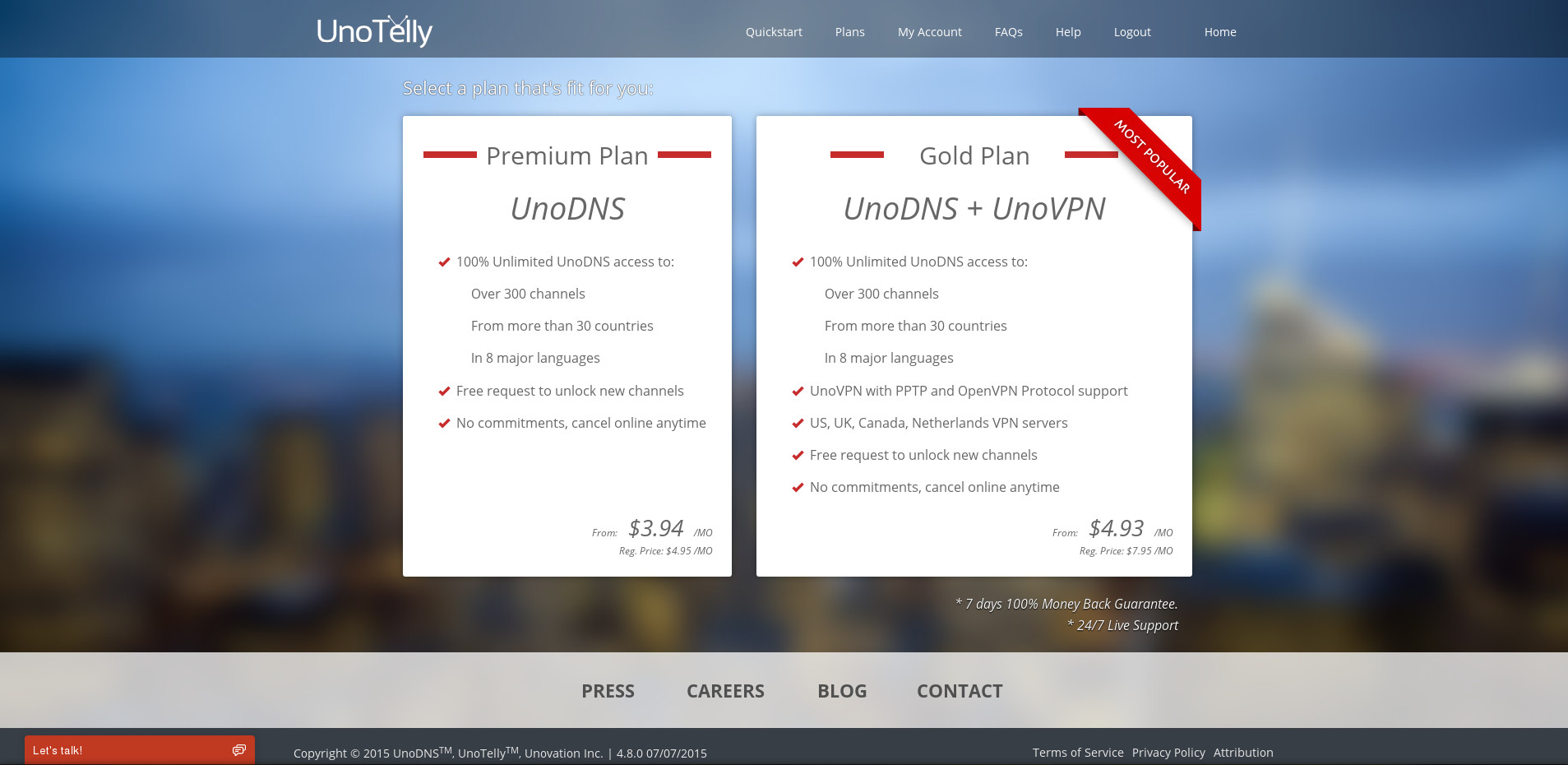 Basically, the difference is that the Gold plan has the UnoVPN service included in it as well, and if you're unsure whether you'll have a use for it or not, you may refer to "The Tools" section aforementioned in this article in order to get a good idea for whom it's suited for.
Aside from that, the other difference is the price itself of course which costs one more dollar per month and about 3 more dollars for one-time registration fee, in favor of the Gold plan.
That said, surely, you can always settle on a different free alternative to UnoTelly, however as it is usually with this kind of things, if you want to get a smooth experience, it typically requires you to pay.
In case you're unsure whether it's worth your money, there's an 8 days free trial which gives you a taste of the Gold plan.
Setup UnoTelly
Last but not least which I feel is important to cover in this review is the initial setup of the service.
UnoTelly has guides for setting their services up for most any platform you may be using it from. Often these guides will offer you both automatic and manual ways to set it up and all you have to do is choose.
As a rule of thumb, the manual way may be a bit more difficult or require more technical skills than the automatic methods. Nonetheless, if you prefer to know what the installer is doing to your system, manual way is the way to go.
Without getting into detail of how it's done in each and every platform you may setup UnoTelly on (that's what the guides are for), I shall just say that basically what you'll need to do is to configure your system to a specific DNS nameserver.
You can opt wheter to use UnoTelly's automatic installer to do that for you, or, you can choose to change it yourself.
Once you're done, you may access your UnoTelly Quickstart page and see whether the setup was successful or not.
In case you see a "Setup failed" message, I recommend you try clicking on Update IP button inside UnoTelly's Quickstart / control-panel and see whether that resolved your issue prior to contacting their support.
Check Out UnoTelly
Go to UnoTelly's website by clicking the button below: