Forked off of the no-more-developed XBMCtorrent, Stream is a direct alternative to the project which brings high quality videos to Kodi.
Unlike other (great) Kodi video-addons, such as, Genesis, Navi-X, Icefilms, 1Channel or even Pulsar (XBMCtorrent successor), Stream makes it very easy on you to filter videos by SD / HD quality.
For instance, when you go inside the addon's "Movies" category, you'll be then prompted to select how would you like to browse the movies – 2 of the main options are: in 720p or in 1080p – both are HD quality.
Furthermore, if you'd like to view only HD TV-shows – you can too! by selecting "Misc" category from the addon's main menu and in there select TV Shows – HD to view only those.
Stream Vs XBMCtorrent
According to Stream developer Bryson Reece, Stream is different from XBMCtorrent mainly by its user interface which, when judging from the below screenshot (taken from git), is much nicer than the latter's.
However, in my experience, this isn't exactly the interface you get with every theme by default, though, you can get quite close to it by selecting View: Poster Wrap from Kodi's left side popping pane.
Beyond that, as mentioned above, Stream also offers simpler categorical organization hiding the streaming sources inside its configuration and showing a straightforward selection of either Movies, TV-shows or Misc.
The last place where Stream is different than its base addon is the backend area, which again, according to its author has plenty of upgrades.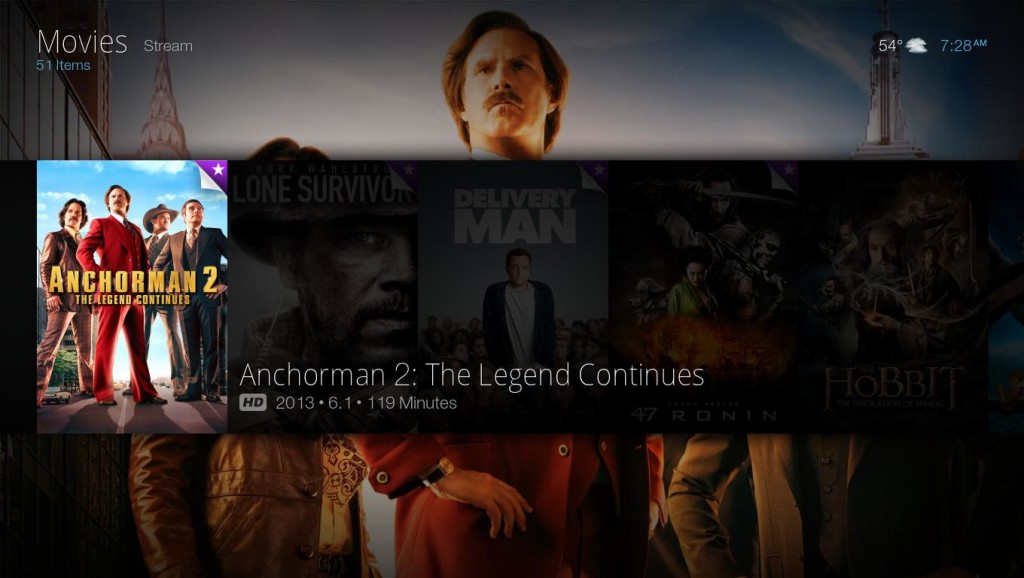 Install Stream
Note: Downloading or streaming copyrighted material may be illegal in your country. Use at your own risk.
Stream is supported by the following platforms: Windows,OS X, Linux x32 and x64, Raspberry Pi and Android 4.0+.
So if you're using Kodi on one of these platforms it should work well for you.
To install Stream simply download the latest version (link below), then go inside Kodi's SYSTEM > Settings > Add-ons > Install from zip file.
From there you'll be able to navigate your way to the zip file you've downloaded earlier (plugin.video.stream.zip) and choose it for installation.