If you're looking for a nice way of spending your leisure time then perhaps Gambit is what you need.
The App offers all the basics you'd expect from a simple, lightweight chess game, plus it has a few more extra options as well.
Gambit Feature Highlights
Play against computer or another user.
Choose difficulty level – ranges from 1 to 5.
Select board style – choose between 20 different styles.
Promotion: decide what happens when you promote a pawn – whether it turns into a queen, rook, bishop or knight.
Resume game at program startup.
Multi-Lang – currently available interface languages: English, Netherlands.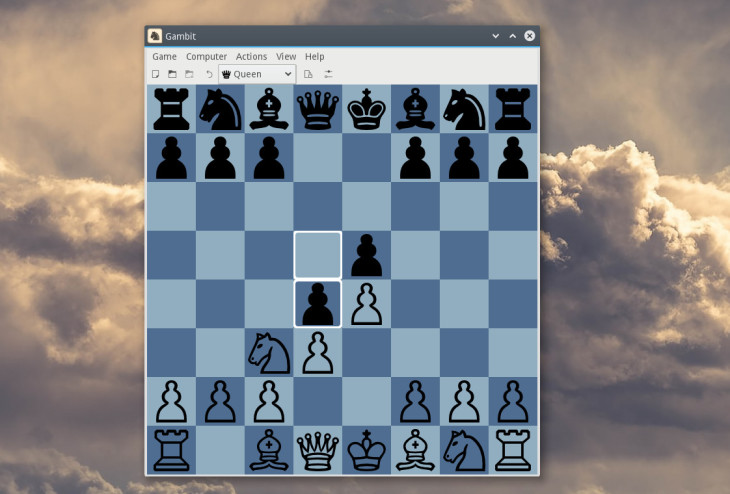 Download & Install
As mentioned beforehand, Gambit is a cross platform App which means you can run it on more than one platform.
As of current, Gambit is available for both Windows and Linux and can be easily compiled from source (guaranteed by its developer).
If you wish to give Gambit a shot, downloads are available via the link below. Linux users may try to install from your own distro repository, or compile using the following link instructions.