I can't even count the number of times having a calculator available on my desktop by default, has saved me a lot of time and trouble in cases I needed one.
Although it's true that nowadays, you can find many nicely designed and equally capable calculators simply by searching for them online.
In my experience, it's been always most efficient to have it constantly at hand, regardless of your connection state, and even better when it integrates flawlessly with the rest of the OS components.
Thus, since it's such a fundamental part of almost any OS you can think of, I'm glad to see that there are new mockups on the Gnome Calculator design page which might be "pushed" at some point into production environment.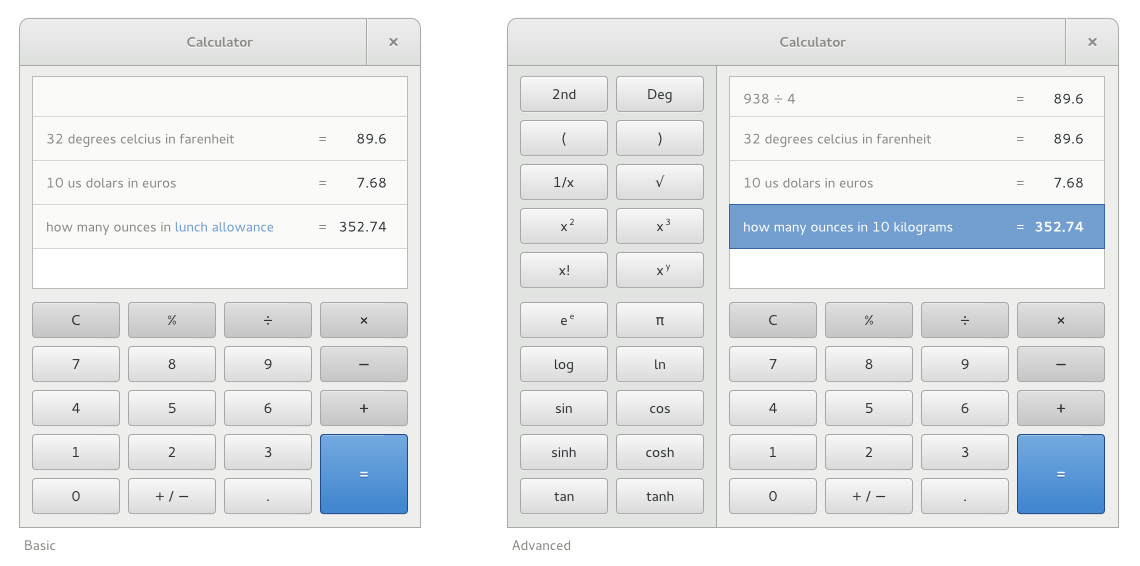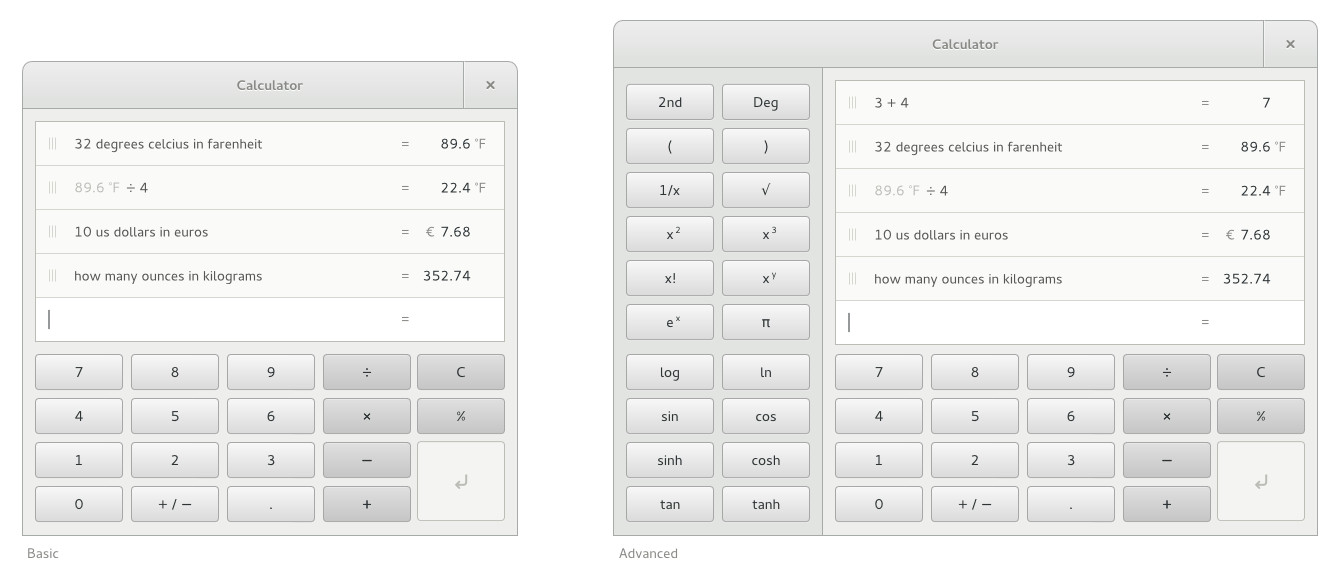 Of course, it's important to note that these are simply tentative design concepts and aren't necessarily going to be implemented in the exact same form.
If you'd like to have a say on the matter, since Gnome is an open source project, feel free to visit the Gnome Calculator's page and see how you can get involved.