Method 2: Install VideoDevil From 3rd Party Repository
In case you had already used one of iWillFolo guides on how to install Genesis addon, Navi-X addon or 1Channel addon, you may skip to step 6.
1. In Kodi, navigate to System >> File manager, select Add source from the left side of the screen (on PCs you may need to double click it).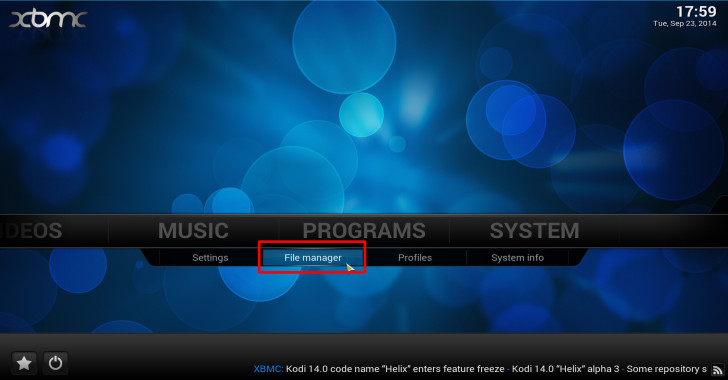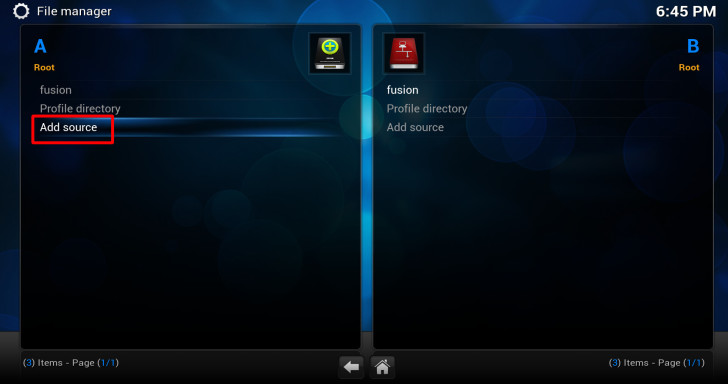 2. Click on the text box that says <None> and type (using the on-screen keyboard) "http://srp.nu/" then click on Done to the side of the keyboard.
3. On the lower text-box where it says "Enter a name for this media Source." choose a name that you will easily recognize / remember and enter it the same way you did on the previous step [I use SuperRepoAll for its name], click OK.
4. Go back to the main menu and navigate into System >> Settings >> Add-ons >> Install from zip file, choose the folder you've just created, e.g. mine is SuperRepoAll.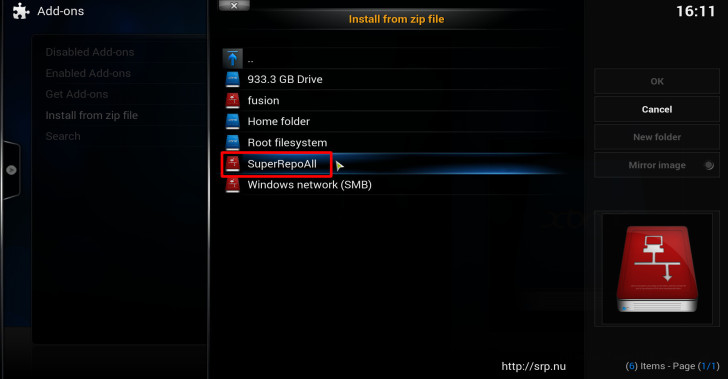 5. Inside there, select your Kodi version >> then go into Genres >> adult >> install the zip file in there.
Note, you may also need to enable the general SuperRepo repository in order to install the adult repo, do that by selecting your Kodi version the go into all >> enable the zip file inside. Enable it by clicking.
6. After you've enabled the needed repositories, press the X button to he top left side of the pane. Now go inside Get Add-ons >> SuperRepo Others Adult >> Video Add-ons, and enable VideoDevil by selecting it then select Install.
If you're not sure how to access VideoDevil read the *How To Access VideoDevil at the bottom of the post.
How To Access VideoDevil?
Easy, just navigate from the main menu into VIDEOS >> Video Add-ons, there you'll see it waiting for you to explore its many channels and features.
* If you like this addon, you might also be interested in – How to install TheYid's addon for adults on Kodi.