Just like other movie streaming Apps we've all came to love and like, Popcorn-Time, XBMCtorrent, etc..,  MoviePanda too has the ability to let us watch movies online in a jiffy.
However, in contrast to many Apps out there, MoviePanda also has some unique features you won't find in any other App besides it, which might make prefer it over another App you currently use.
To name a few of its features, here's a short list consists of MoviePanda's most notable features:
MoviePanda Highlight Features
Largest catalog – according to its website, MoviePanda offers over 15,000 movies and still counting.  Albeit, if you'll count total videos number (including TV-shows, etc..) then Icefilms is the clear winner here with over 77,000 of them.
Discover mechanism built-in – lets you browse the catalog by genres, directors, actors, writers, ratings, time periods or specific years and mix them all.
High quality ready – HD, Full-HD, and some, even 4K movies are available and supported by the App.
Subtitles for different languages – support for different subtitles is available which can be added via the App interface.
Decentralized catalog – perhaps the most noteworthy feature of all, MoviePanda doesn't rely directly on any website or web service being online in order to work, which means, it's less prone to be taken off-line.
And also, alegedly, this removes copyright infringement off the devs (and the App's) responsibility since they don't host any copyright infringing materials.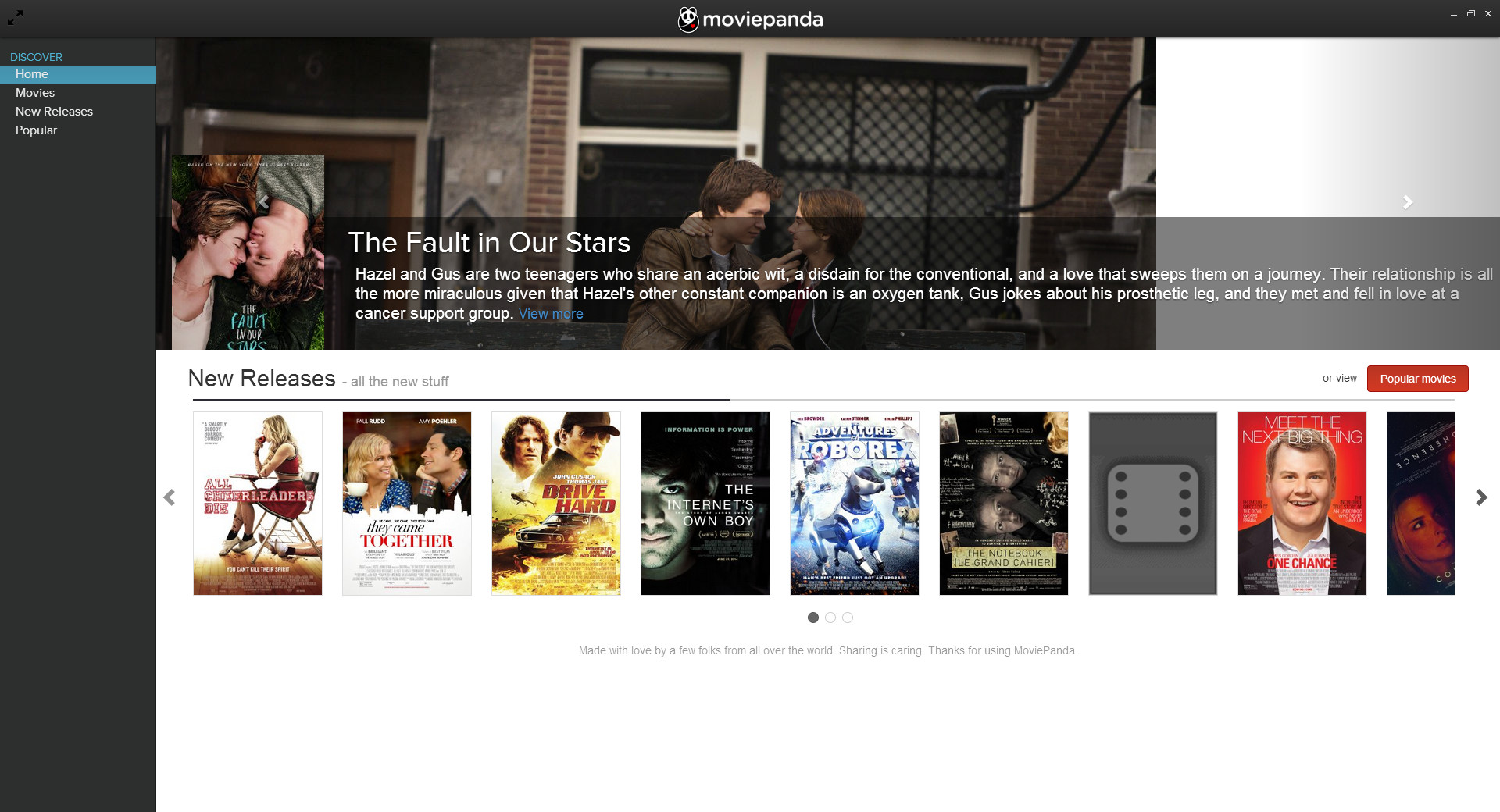 Download & Install
Note: Downloading or streaming copyrighted material may be illegal in your country. Use at your own risk.
MoviePanda is currently available for Windows and Mac platforms, both can be downloaded through the respective links below ↓
Unfortunately, MoviePanda isn't yet available for Linux platform, though its devs are promising that an appropriate version, including source code, will be available soon. So try to hold on there a bit more Linux users.